Florence County Museum
111 West Cheves Street
Florence, South Carolina 29501
Admission is free.
Monday: Closed
Tuesday – Saturday: 10:00 am – 5:00 pm
Sunday: 2:00 pm – 5:00 pm
When visitors arrive at the museum, free parking can be found in a small lot located to the museum's western side. This lot also includes handicap parking. Vehicles can enter this lot from West Cheves. There is also free parking in the city lot directly behind the museum, as well as free parking along North Dargan Street. Additionally, bus parking can be found directly behind the museum courtyard. Buses can best enter the parking area from West Cheves.
To see the museum in its entirety, visitors are required to walk distances and climb stairs that may be difficult for guests with mobility disabilities. Wheelchairs are available upon request and seating is made available throughout the museum for your convenience. Visitors should also note that the second floor galleries can be reached by elevator and all museum restrooms are handicap accessible.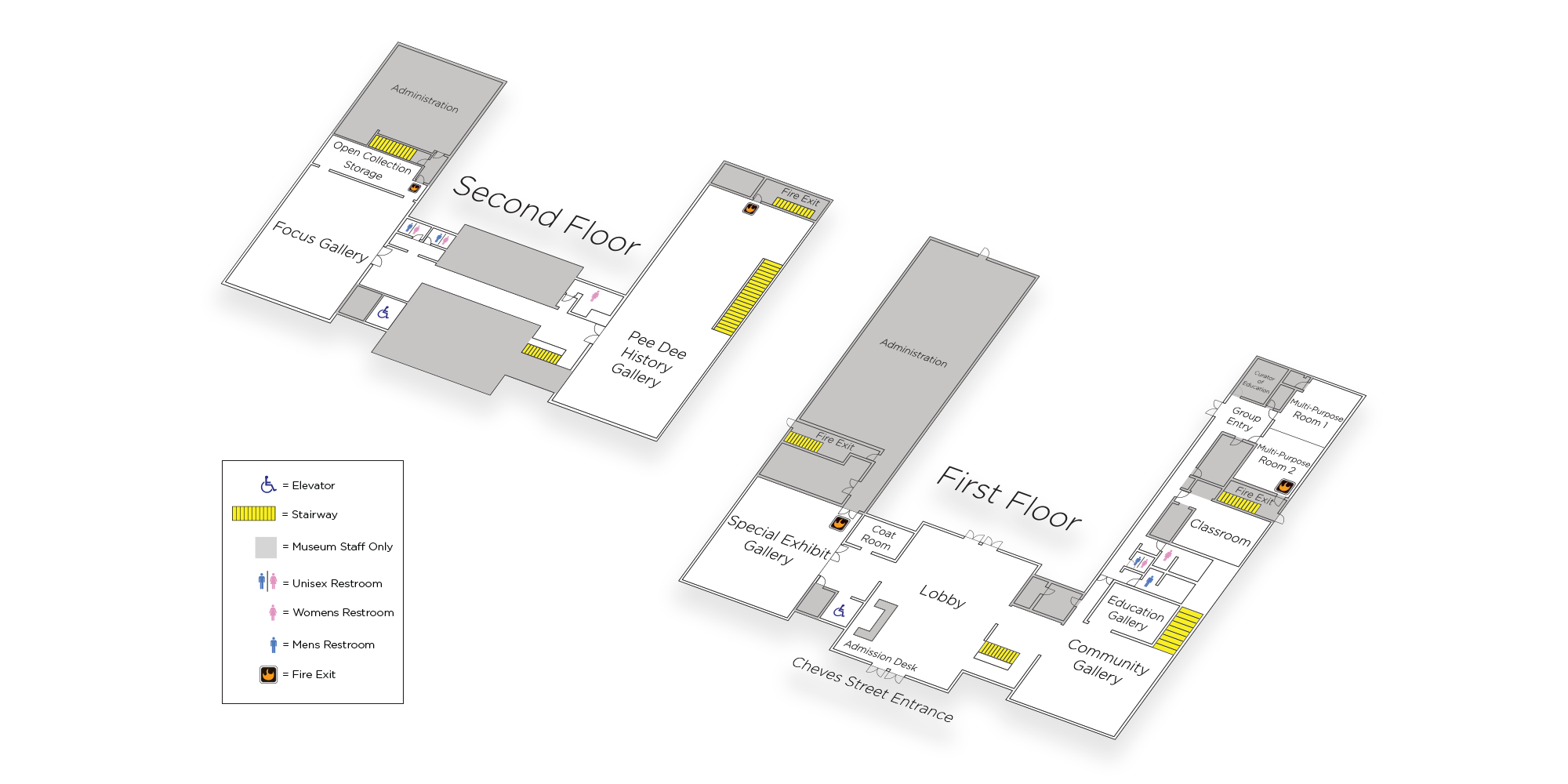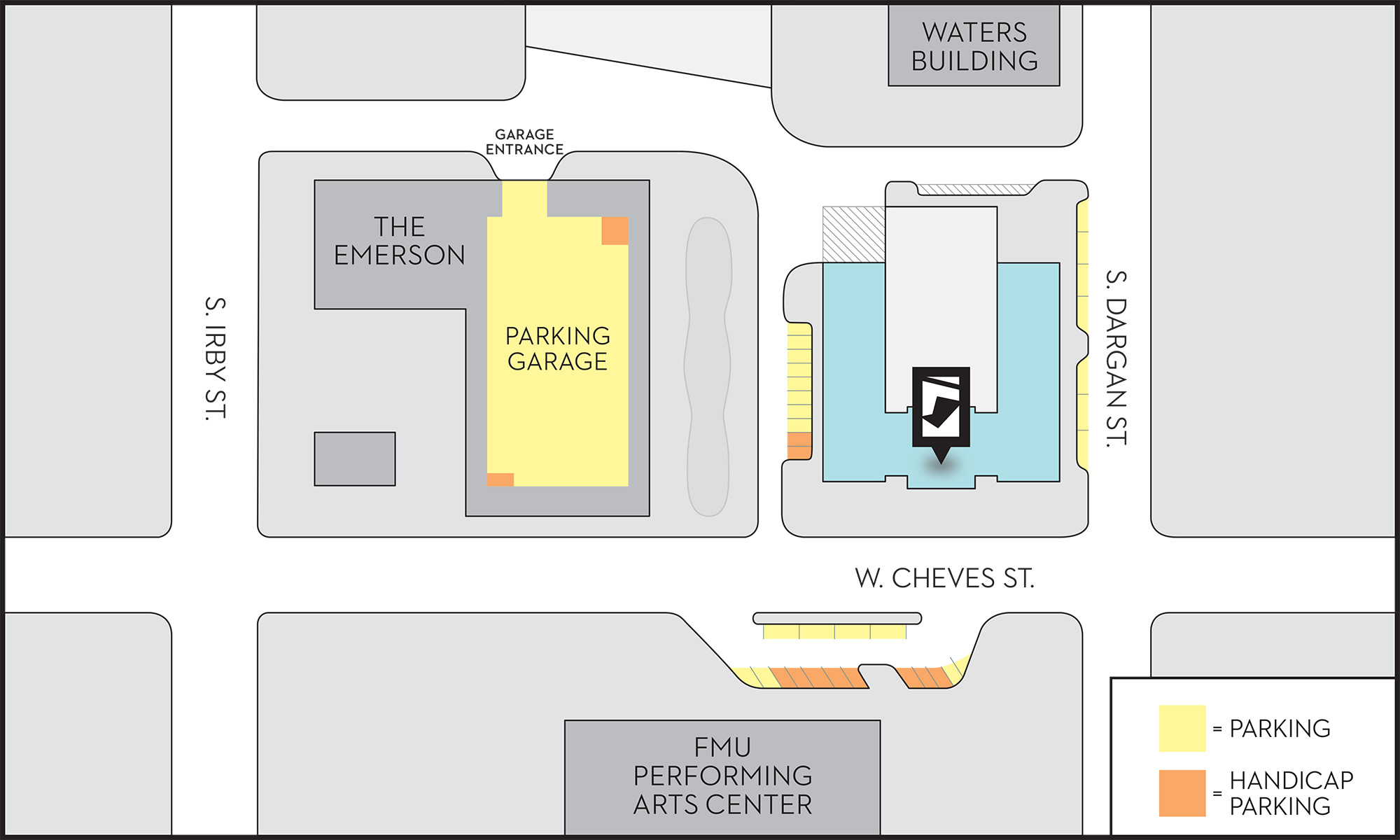 For the safety of the objects, the following are not permitted in the galleries: large bags, parcels, backpacks and umbrellas. Lockers are available for your convenience.
Non-flash photography for private, non-commercial use is permitted unless noted otherwise in a gallery. If you have any questions about gallery photography, please feel free to direct those questions to the front desk.
We ask that voices be kept low so that all visitors can enjoy a distraction-free experience. Please silence all personal electronic devices, and remember that cellphone conversation is not permitted inside the galleries.
Please do not touch the objects. The oils from your skin will damage the surfaces of paintings and objects. We ask that you keep a safe distance of at least 12 inches from all objects on display.
Pencil sketching is permitted in the galleries. If you wish to sketch, please ask the front desk for a chair or sketching board. Writing utensils other than pencil are not allowed in the galleries.
Food, chewing gum and beverages (including water bottles) are not permitted in the museum.
Planning to bring a group of 10 or more to the FCM?
An in-depth, docent-led tour is a great way to obtain a better understanding of any of our exhibits. Regularly scheduled docent-led tours take place every Thursday at 2:00 pm. A tour of any one of our galleries lasts approximately one hour. For a list of dates and subject matter, please see the docent-led tour schedule below.
We are also happy to coordinate a scheduled tour for your organization. We can accommodate groups up to 60 people per scheduled tour. Scheduled tours are free of charge, but require a refundable $25 deposit to secure your reservation. To schedule a tour, please contact the Curator of Education or call 843.676.1200.
November 30 @ 2:00 PM

-

3:00 PM

December 6 @ 10:00 AM

-

11:00 AM

December 7 @ 2:00 PM

-

3:00 PM