The Florence County Museum has quickly become one of City of Florence's most distinct and recognizable buildings. The building was designed by architectural firm, Cooper Robertson of New York, NY. The museum creates a physical connection between the new cultural landmarks along South Dargan Street and the historic commercial storefronts of Evans Street.
The U-shaped building surrounds a landscaped courtyard with two linear wings accessed by a dramatic double-height lobby. The wings house space for educational programs, state-of-the-art collections processing and storage, a dramatic public lobby.
The large outdoor courtyard creates an outdoor gallery for learning, as well as a beautiful setting for special events.
Controlled natural light illuminates the second floor galleries through filtered clerestories and light scoops. A special exhibitions gallery with state-of-the-art climate control meets the conservation requirements to accommodate exhibit loans from the world's leading institutions.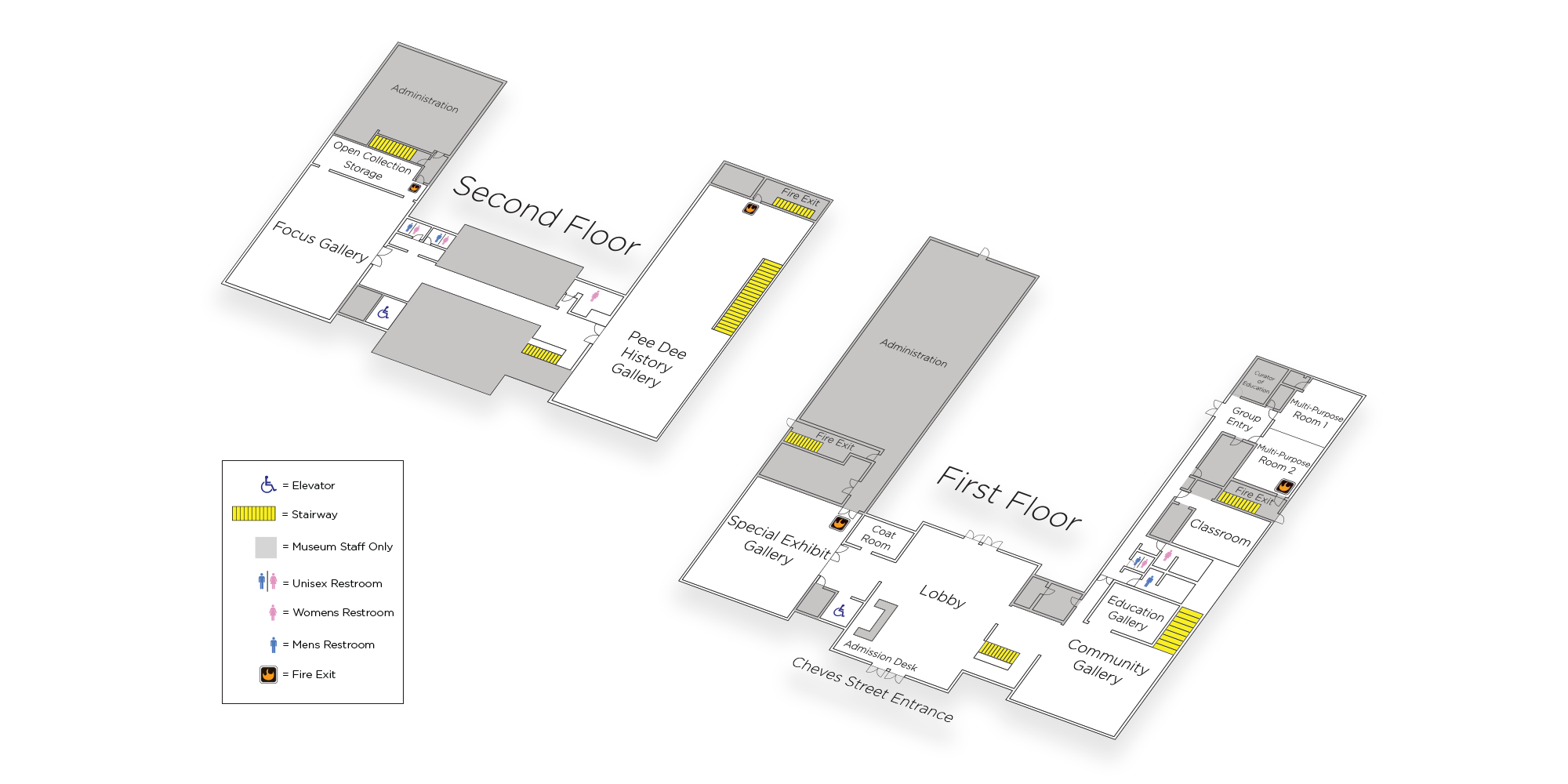 The Florence County Museum is generally available for rental before or after normal business hours. Our Multi-Purpose Room is available for rental during normal business hours. Consideration for each request is based upon the timing of the event in relation to the Museum's activities and current availability. It is recommended that you reserve your rental at least 12 weeks in advance. Rental reservations will be accepted as early as one year from the event date. The Museum is available for rentals from 5 pm until 11 pm.
The Florence County Museum is an ideal location for receptions, dinners, meetings, presentations and other approved events. The Waters Gallery is available for all of the above plus weddings and wedding receptions. Unfortunately, the FCM is unable to rent facilities for political events, events endorsing a candidate actively running for public office, campaigning purposes, and fundraising events for other arts organizations.
Have more questions about renting the Florence County Museum for your event? If you haven't already, please download and read through our Rental Policies and Procedures. We would love to schedule a meeting to talk more in detail about renting the museum for your next event. Please fill out the form below and we will reach out to you about scheduling a meeting.
Note: All fields are required, so be sure to fill out all of the information below. You will receive an email confirmation upon submitting the form.